Glass Cleaner
This glass cleaner provides a streak free shine with no fogging.
Key Points
Safe for multiple surfaces, anti-static formula, Quick drying and streak-free.
Product Usage Industries
Public safety (Fire/Rescue, EMS, Law Enforcement, DNR), Utility Companies, Recreational Vehicles, Trucking, Towing, Horse Trailers, Public Works, Motorcycles, Military, Septic Haulers, Buses, Companies with Fleet Vehicles, Industrial, Retail, and Residential.
Glass Cleaner is available in the following sizes:
• 32oz Bottle $9.25
• 4x32oz Bottle Case $26.75
• 1 Gallon $17.75
• 4X1 Gallon Case $59.75
• 5 Gallon Pail $72.00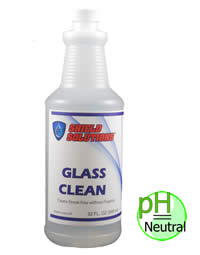 Product Sheets